Best season: Spring –  April-May /  Fall – October -November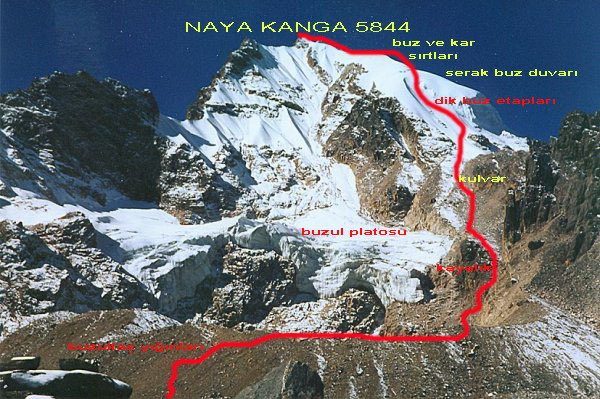 ITINERARY:
Day 1:  Arrival in Kathmandu, transfer to hotel and rest
Day 2: Review expedition, conditions and gear. enjoy a city tour
Day 3: Drive from Kathmandu to Shyabru
Day 4: Shyabru – trek to Lama hotel
Day 5: Lama lodge – trek to Langtang
Day 6: Langtang – trek toKyanjin Gompa
Day 7: Rest day
Day 8-9: Acclimatization. trek to  Kanjing Ri 4600m. Tserko Ri 4980m. or Yala 5,500m.
Day 10:Kyanjin Gompa – Trek to Ganjal BC
Day 11: Ganjal BC – High Camp
Day 12-13: Climb and Summit Naya Kanga back to Ganjal B C
Day 14:  Ganjal BC – Trek to Kyanjin Gompa
Options to return to Kathmandu via Shyabru or Over Kangja La pass & Helumbu or via the Gosainkuda trek. count approximately 5 days.
Total days : 18 to 20 days Kathmandu – Kathmandu
you can choose to climb Yala 5,500m. as the main objective and trek the Gosainkuda trek which make a great easier mountaineering objective with a fantastic trek.