Fun, Safe, Exciting, Adventurous!
Plan a week of via ferratas across the Swiss Alps, combine a week of hiking, climbing and via Ferratas, or simply come for the day, our base in leysin is perfect location with two via Ferratas above town and another six within 20 minutes to one hour. (click here for sample itinerary)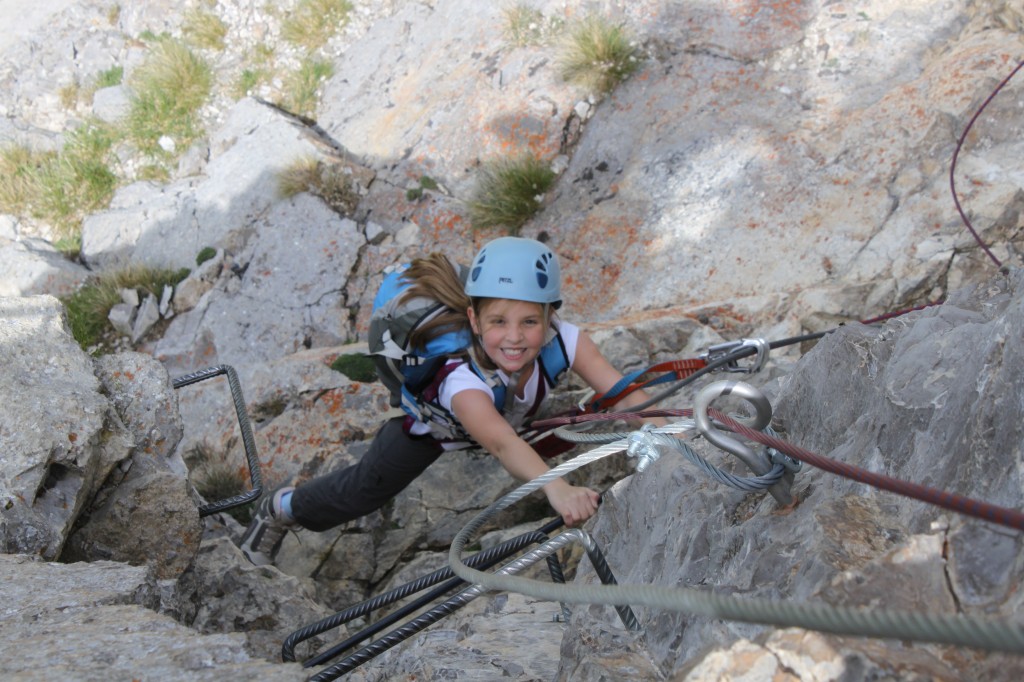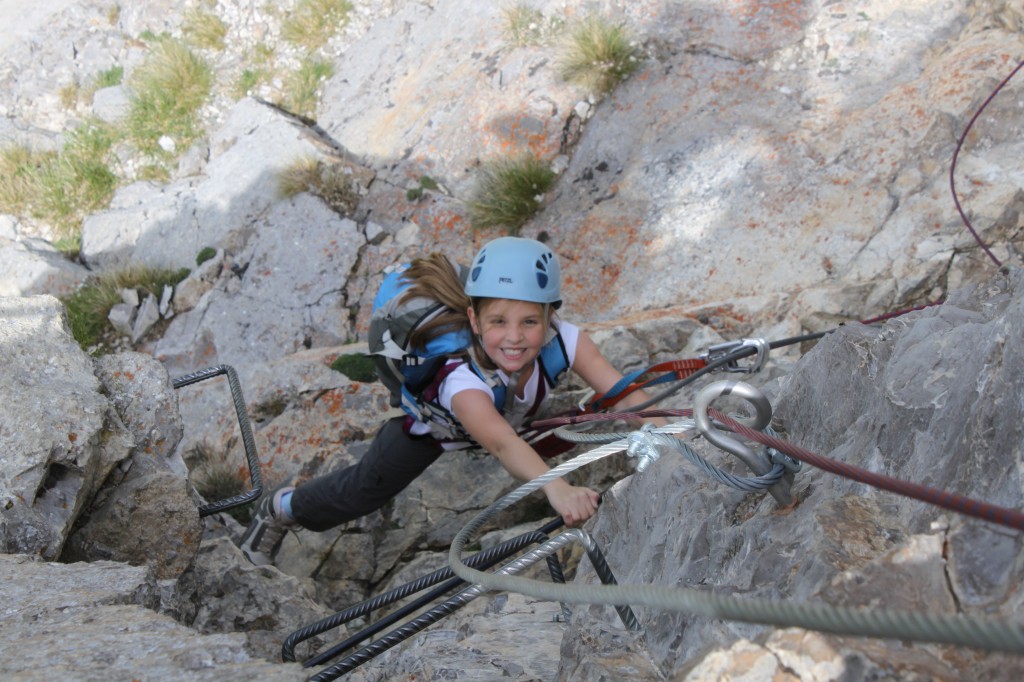 The first via Ferrata was built in 1989 in the high Alps. The new concept brought fun and discovery. The via Ferrata were built to have fun and to provide a new experience in the mountains. France can be considered as the "official centre" for contemporary via  ferrata sport styles.(from www.viaferrata.org)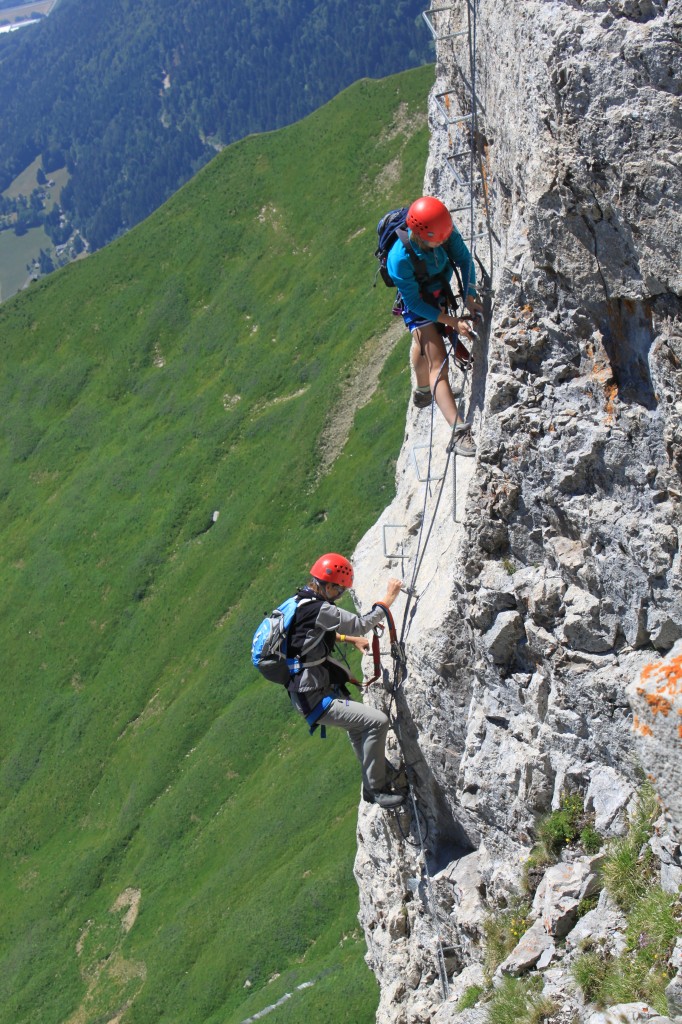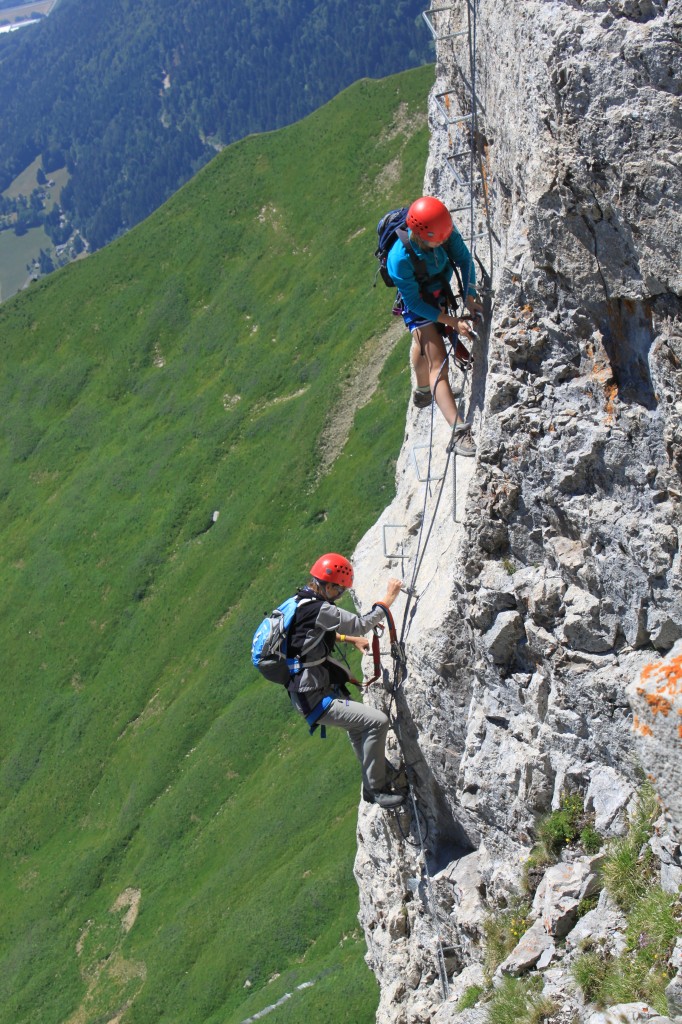 Today, you can climb several hundred different via Ferratas on the five continents (and we are trying to catalogue them in ViaFerrata.Org). They are mostly very different from the first Dolomite via ferrata. Adventure is the motto. The trend is to create longer footbridges, faster and longer zip lines, crazy ladders with 360 or 720 degrees turns.