6 days Safari in Tarangire, Lac Manyara, Serengeti and Ngorongoro
Day 1: Arusha to Tarangire National Park
Today we drive to Tarangire National Park, for excellent game viewing. Tarangire is a small park which offers some excellent sights. Generally in the dry seasons Tarangire comes alive as wildlife and bird life congregate on the Tarangire River, which is a permanent source of water.
We spend the night in our lodge beautifully set inside the park with stunning views and a unique atmosphere.
In the late afternoon we travel just outside of Tarangire National Park to Karatu.
Dinner and overnight at Eilen Tree Inn: FB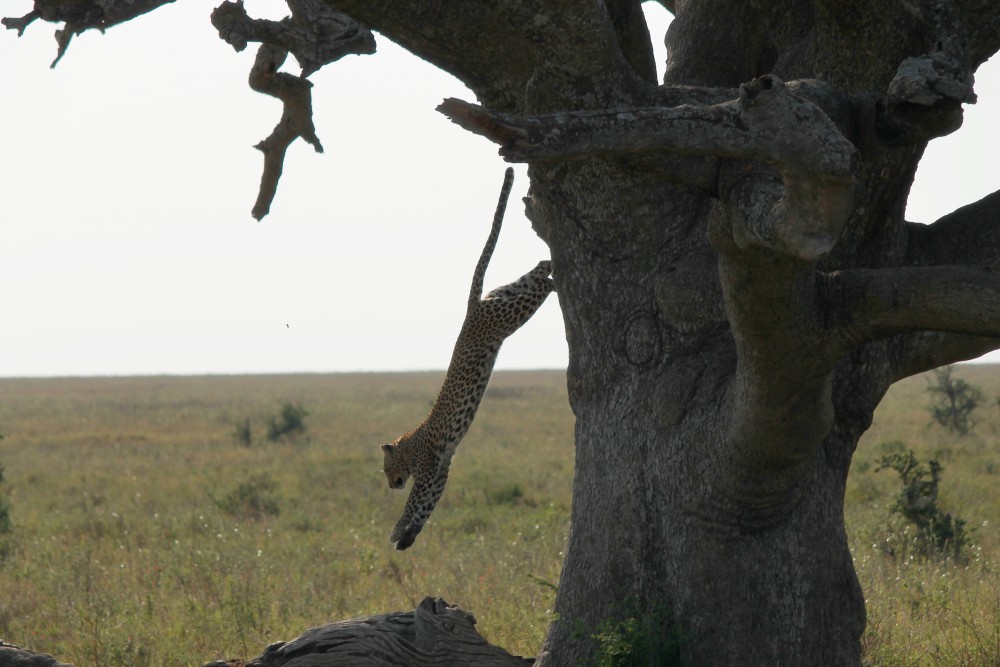 Day 2: Tarangireto Ngorongoro Crater
We start the day with an early morning game drive before heading to Ngorongoro Conservation Area. Ngorongoro is a special place in that it is a Conservation Area, not a National Park; this means that the whole area is managed for both the animals and the local Masai people who graze their cattle alongside the indigenous wildlife. During the drive in Ngorongoro we have a chance to glimpse something of the Masai way of life.
After stopping at the entrance gate, where there
is a chance to learn more about this fascinating volcanic landscape, we will drive around the rim of the Crater itself, and from here we can look down and see the herd of wildebeest or buffalos.
Finally we descend into the crater. The crater walls provide a natural sanctuary for the animals, which means there is plenty to see: lions, elephants, buffalo, rhino and leopard (if you are lucky).
The only animal you won't see in here is a giraffe, whose long legs are unable to cope with the steeps sides of the crater.
Dinner and overnight at Ngorongoro Rhino Lodge: FB
Day 3: Ngorongoro to Serengeti
We head towards the Serengeti National Park. En route there is an opportunity to visit Olduvai Gorge.
It is within this steep sided ravine that Louis and Mary Leakey made some of the world's most important archaeological discoveries in the 1950s.
Here in a small museum we are able to see evidence of our ancestors that have been dated back 2.5 million years.
After lunch we drive into the Serengeti itself and the rest of the afternoon is spent game viewing in the vast plains that are broken only by stands of acacia trees and the occasional kopje. In December, January and February we will normally meet the migration with large herds of wildebeest, zebra, and gazelle.
There are always plenty of resident animals, such as giraffe, buffalo, and elephant, and many large predators such as lion, cheetah, and leopard.
We return to our special tented camp for the night at Serengeti.
Dinner and overnight at Serengeti Mapito Tented Camp: FB
Day 4: Full day game drive in Serengeti National Park
We have another full day in this wonderful park, rising early to make the most of our time. Our guides will choose the best spotting locations for the time of year; we can spend time at the Hippo pool watching these majestic animals laze about in the cool water happily living alongside the crocodiles, watch a big pride of lions, be in the middle of the migration, sometimes surrounded by wildebeest, sometimes by zebras, which travel with the wildebeest. We journey from the wide open plains to the kopjes: these volcanic rocky outcrops provide protection and shelter for a wide variety of animals and from the top we can look out across the vast grasslands of the Serengeti.
This diverse and interesting landscape will provide us with the ultimate in game viewing, we will hopefully see all of the plain games; elephants, giraffe, zebra, wildebeest, lions and it you are lucky the elusive leopard and cheetah, as well as huge amounts of interesting bird life, from the elegant secretary birds to the flightless ostrich.
We return to our special tented camp for the night at Serengeti.
Dinner and overnight at Serengeti Mapito Tented Camp: FB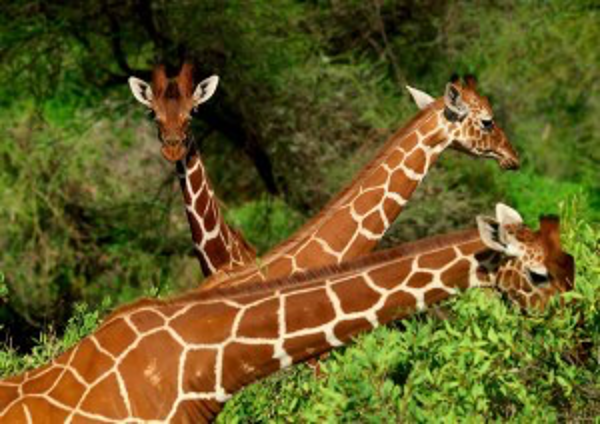 Day 5: Full day game drive in Serengeti National Park
After breakfast we will take the packed lunch with us and proceed with the game drive in the Serengeti National Park. The migration can be seen on a long chain approximately 40 Km heading to the south western direction. Around 1230 and 1300 break for your lunch. After having our lunch we will proceed with our game viewing following the move of the migrants on the southwest of the park. Approximately 1.3 million wildebeest, 250,000 gazelles and 200,000 Zebras have been recorded sharing the short grass. Dinner and overnight at Eilen Tree Inn: FB
Day 6: Half day game drive in Lake Manyara National Park
Today we drive to Lake Manyara National Park for a full day of game drives.
This is one of Tanzania's smaller parks but still offers a rewarding and diverse safari experience. The lakeshore at Manyara teems with birdlife, and while you are looking for the birds, you might spot one of the elusive tree-climbing lions. There are a surprising number of other large mammals and the striking cliffs on the Rift escarpment form a dramatic backdrop. After lunch we make a short journey from the park to Kilimanjaro International Airport (JRO).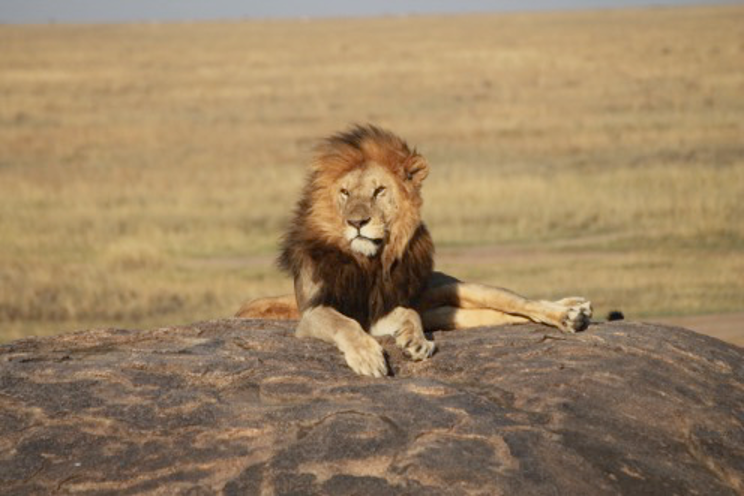 Safari Includes:
Full board accommodation whilst on safari in the above mentioned en suite tented camps and lodges
Private guide
Private 4 x 4 safari jeep with pop up roof for game viewing
Transfers in both directions between the International Airport
Park fees
Crater fees
All meals whist on safari
Masai experience tour in Ngorongoro
Airport Arrival/Departure Meet and Greets at the airport
On safari – Vehicles equipped with ice chest with mineral water, wildlife guidebooks
Government taxes, VAT and service charges relating to accommodation and included meals
Membership in Flying Doctor Service
Safari Excludes:
Tanzania Visa: $50 per person on arrival, USA and CANADA passport holders USD. $100.00
Personal Expenses (e.g. laundry, telephone, beverages, etc.)
Meals not listed above
Optional Tours (balloon rides USD. 500 per person etc)
Tips and any items of personal nature.