Day 1: Meet in Chamonix. Review gear, prepare tour.
Day 2: Ride telepherique of Aig du Midi, traverse to Torino hut. Review rock, snow and ice techniques and rope management.
Day 3: Ascent of Aiguille d'Entreve. Traverse to Cosmique Hut.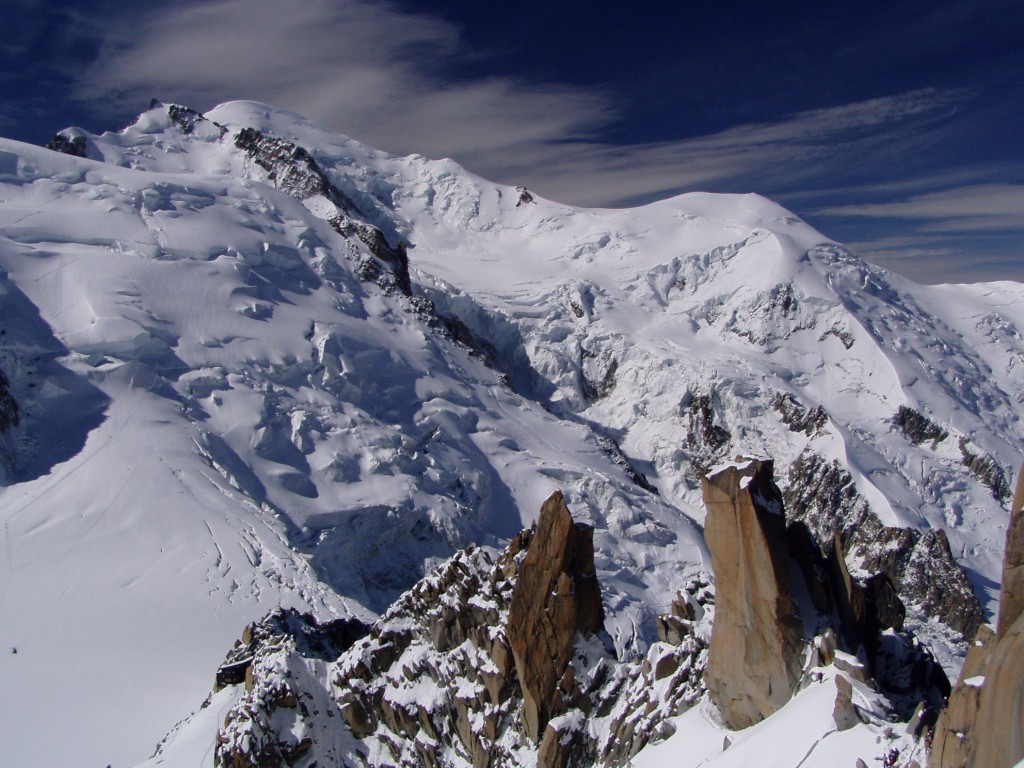 Day 4: Ascent of Cosmique Arete at Aig du Midi. Return to Cosmique Hut.
Day 5: Traverse of Mt. Blanc from Cosmique Hut via Mt. Blanc du Tacul, Mt. Maudit, Mt. Blanc and down via Gouter Hut. Return to Chamonix.
Day 6: Transfer to Zermatt.
Day 7: rest day in Zermatt
Day 8: Hike to Hornli Hut. Check section of Matterhorn that we will climb in the dark the next day.
Day 9: Matterhorn ascent. Return to Zermatt.
Day 10: Transfer to Grindelwald and Klein Scheidegg.
Day 11: Ride the Jungfraujoch train to Eismeer. Traverse to Mittellegi bivouac.
Day 12: Ascent of Eiger via Mittellegi Ridge and down West Face. Return to Klein Scheidegg/Grindelwald.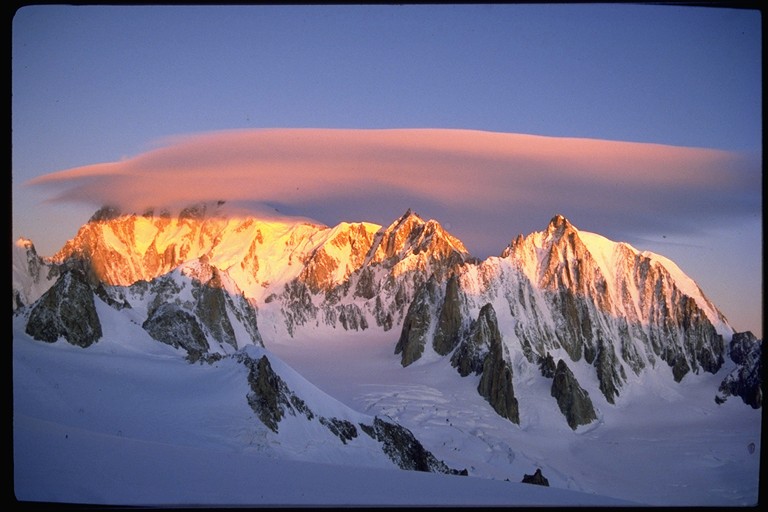 Difficulty:
Demanding tour, physically and technically. You must have previous experience mountaineering
rock and ice climbing.
Pricing  Per Person:
1  person – $ Call for cost
2  persons – $ call for cost
Contact us for details or custom design the tour to suit your needs, dates and wishes.
Best time: July – September
Services Included:
Lodging in Mountain huts during the climbs with dinner and breakfast
Transport during the tour, starting in Chamonix ending in Grindelwald
Professional mountain guide (ratio 1:1 for Matterhorn and Eiger)
Group technical equipment
Not Included:
Transport to Chamonix and  from Grindelwald
Lodging in town. Chamonix and Zermatt
Personal equipment
Picnic lunches, snacks, meals in town
Drinks and incidentals