Sample itinerary, via Ferratas:
Day 1: Meeting in leysin, settle in your hotel, check condition and equipment,presentation about the Alps
Day 2: Transfer to Tour D'AI and introduction to technical gear, belaying, Ferrata sling.Hike to the base of the Tour D'Ai Ferrata and ascent. From the summit ,hike down along the trail to the base, option of experiencing the Grand Rappel (abseil) rock climbing.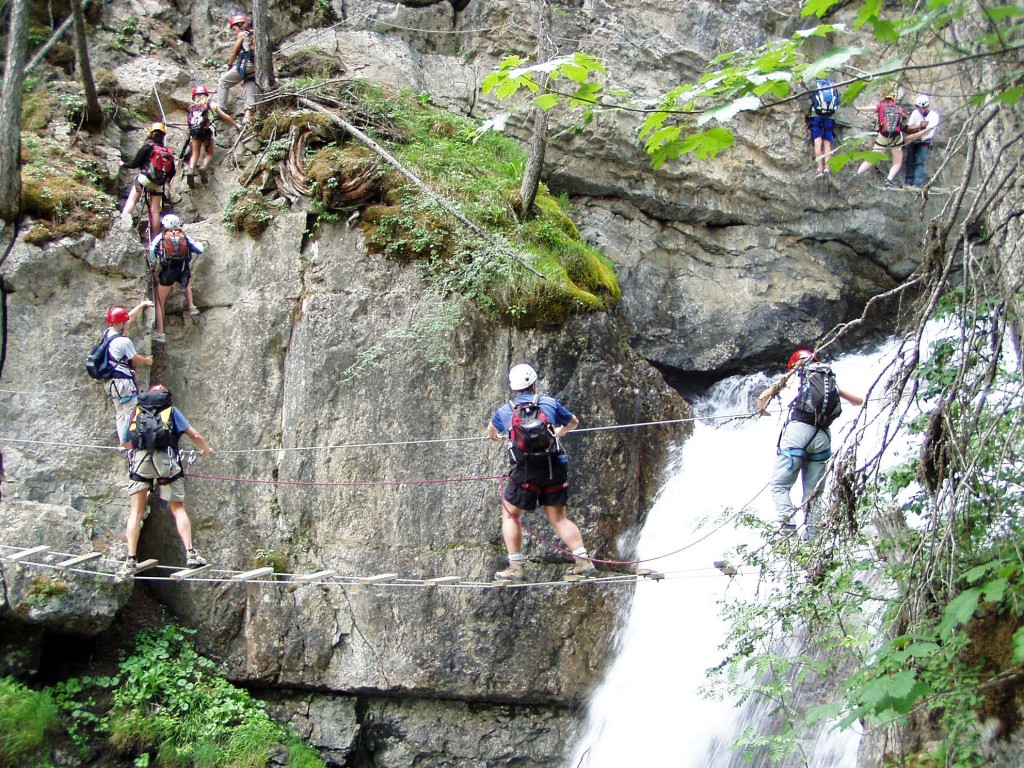 Day 3: Transfer to Champery to climb the via ferrata of TIERE (easy to moderate) and return via the "Galerie Defago" return to Leysin option of experiencing the via ferrta of les Diablerets (x-difficult)
Day 4: Transfer to Montreux and catch the mountain train of the rocher de Naye to Jaman. hike to the base of the Via Ferrata that will climb to the summit with incredible views of "Lac Leman" return with the train.
Day 5: Transfer to Nax and enjoy the via Ferrata of Belvederes we will continue to Moiry hut for the night
Day 6: Hike and cross Moiry glacier return to trail head , climb the via Ferrata. Return to Grimentz  and Leysin.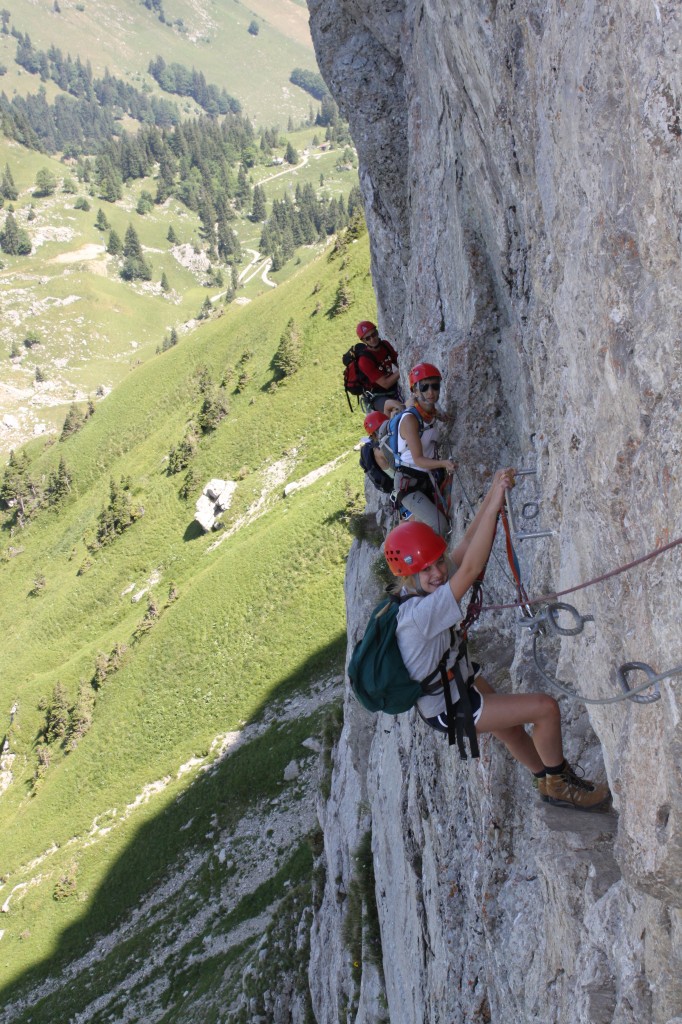 Difficulty:
Based on each group experience, condition and wishes
Season:
*We can design a tour for individual, group or family as you wish. combine sight-seeing, hiking, climbing, trekking. you give us your list we will design a tour.
There is via Ferratas all over the Alps so its possible to combine exploration,sight seeing, mountaineering. major via Ferratas are in Leysin, Les Diablerets,Grimentz, Nax, Zermatt, Saas Fee, Arolla, Saillon, Montreux, Gruyere.
Cost:
Base on group size, lodging style, number of day, number of transfer. Contact us for a proposal.