Adventures to the Edge, Swiss Mountain guide team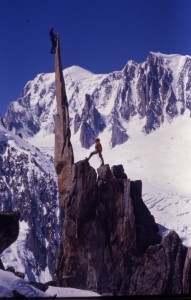 Have a look at this exceptional team. A team of friends and professional Mountain Guides, Ski  Instructors that excel in their field and are committed to excellence. Adventures to the Edge is a  network of professional mountain guides offering guided expeditions, mountain climbing, trekking and  backcountry ski tours all over the world.
All our guides are IFMGA certified. Ski instructors hold the top certification in their respective country, hiking guides are certified in each region. Education is key and we have a team that continuously improve their skills, stay on top of the latest technology.
we want together,to create a positive environment for the safety of all participants, a fun experience were we can explore, grow, exchange and learn together.
Jean Pavillard
Jean Pavillard, mountain guide, ski instructor and owner of Adventures to the Edge. He is also the President of the American institute for Avalanche research and education.  I love seeing you all, I love sharing a great adventure from Everest to the haute route, to Red lady above Crested Butte. I can not wait to be on the trail again, skiing, hiking, climbing. Feeling the wind in my face. Contemplating the views. Soaking the freedom that comes with living high. I love designing new tours, exploring new regions and sharing them.
Never hesitate to contact me, share your dreams, your ideas. I am here to help design, plan your next expedition. Be a trek across the alps, a tour in Peru combining cultural discovery and hiking, a ski tour in Japan, an expedition on a 8,000 meters peak.
Cedric Zulauf.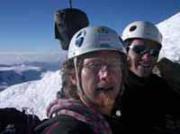 Mountain guide – Cedric has been leading tours like the Berner Oberland ski traverse, Chamonix-Zermatt haute route, and high alpine climbs. Cédric spent part of last winter ice climbing in Canada. High energy, Cédric loves traveling, skiing and climbing. You will love his companionship and expertise.
Patick Mesot (Patou)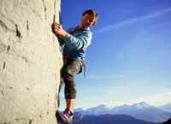 Mountain guide, ski instructor and an exceptional rock climber and skier. Patou is also the snow safety director for Leysin ski resort were he lives with his wife and two kids. You will love his expertise, patience and instruction.
Fabian Pavillard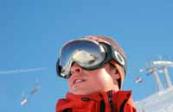 Ski Instructor, IFMGA mountain Guide. Rene's son, my nephew. The tradition continue. After 5 years on the Swiss National Telemark team, Fabian completed his ski instructor certification and mountain guide. He holds a diploma from the National Sport Management School. Fabian just loves it and he can share his love for the sport like no one else. Alpine and Telemark skiing.
Rene Pavillard.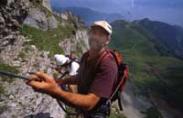 Mountain Guide, Ski Instructor. He is My older brother and support in Switzerland. His office helps us in many occasion and he is always there for you. Leysin is a perfect location for skiing,hiking and climbing. When he is not building Via Ferratas or indoor climbing walls he organizes climbing camps for juniors, from 7 to 20 years old.
Alex Languetin.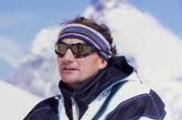 Ski Instructor and Member of the Swiss National Demonstration team, he is known as "Mister Carving". An expert in all skiing disciplines, skiing with Alex is more then just skiing, it is touching perfection. His guiding will help you reach new levels with your skiing.
Ross Matlock.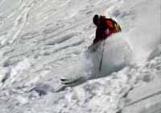 Ski Instructor and more. Ross is a member of the US National Telemark demonstration team and an avalanche safety course instructor. His energy is contagious plus the telemark images will stay in your visualization for a long time.
Jill Matlock.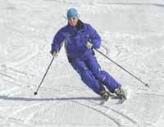 Ross (above) and Jill – A team of highly qualified ski instructors. Jill has been a member of the Alpine US national Demonstration team, 4 time winner of the US extreme championship and instructor extraordinaire. What a team, join them for a great and unforgettable lesson.
Tim Brown.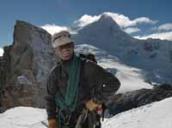 Tim Brown has worked as a professional guide for the last 8 years in the mountains of Colorado, Alaska, Peru, Ecuador, Switzerland, and Africa. He enjoys all types of guiding from first-time outings to full-scale technical expeditions. Tim is an AIARE Level II avalanche instructor and a backcountry observer for the CAIC, drawing on a wealth of experience in avalanche forecasting and backcountry skiing. A professional member of the American Mountain Guides Association (AMGA), he is  internationally (IFMGA) certify guide.