This trek combines a few days on the tour du Mont Blanc and a few days along the Haute route from Chamonix to Zermatt.
You will enjoy the City of Chamonix, mecca of alpinism, ride the amazing cable car to the Aiguille du Midi with amazing view of Mont Blanc. From Chamonix we will transfer to La Palud in Italy for the beginning of the hike. each day will bring another amazing scenery crossing passes between snow cap cover peaks, were the Choucas soar between cliffs and glaciers.  We will see Bouquetins leaping with their young from ledges to alcoves and high meadows, summer home to the cows and sheep that graze peacefully by the cascading torrent that are reminiscent of "The Sound of Music". And view that make  you fell like  in heaven. All this along with your friends sharing story, reinventing life, reenergizing yourself.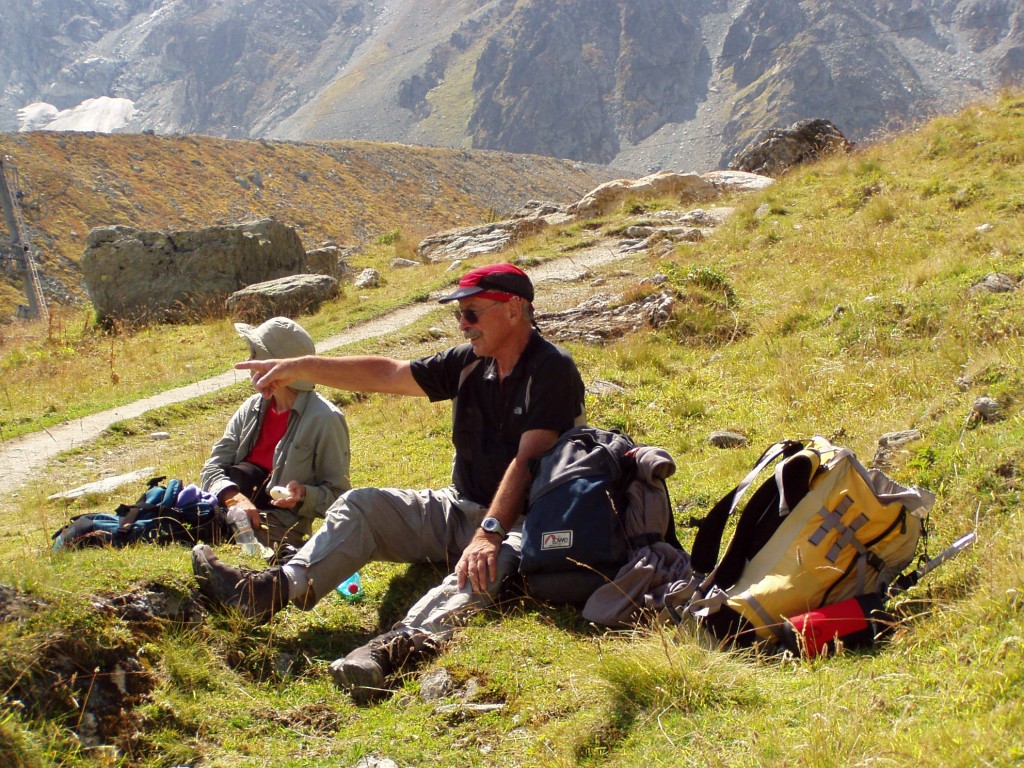 At night in the small typical Swiss hotel you will enjoy a good fondue. Or in the old  English style  hotel enjoying  afternoon tea after many hours of hiking. On a bench in front of a mountain hut with binoculars one can follow the bouquetins and chamois at play.
This incredible hike require a good level of fitness but it is organize so you will carry only a small day pack, Lodging is in hotels and Inn except 2 nights in alpine huts. All your luggage's will follow you by bus and each night (except three) you will find the comfort of hotels and lodges awaiting you.